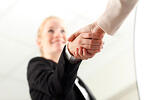 Originally published June 2014 on the CMAA Back of the House Blog
The structure and focus of the typical club management team has changed significantly over the last two decades with the addition of Membership Marketing Professionals, Member Communications specialists and, most recently, the position of Human Resource Manager or Director. The people taking on these new roles must be provided with appropriate tools and a supportive network of peers in order to be successful.

"In the 25 years I've been doing this, I believe the single best position I've added was HR," said John Schultz, General Manager of Carmel Country Club in Charlotte, NC. "Not just for managing the tactical issues like I-9s and general tax and legal compliance. All that is certainly important, but adding someone who could address HR strategically has really been a game-changer for us."

In 2009, Schultz hired Ann Van Dyke, an experienced HR professional whose résumé includes more than a dozen years as a top HR Manager for luxury retail giants Saks Fifth Avenue and Neiman Marcus and a Masters Degree in Organizational Psychology from Columbia University. Van Dyke came to the club industry at a time when club-specific HR tools were limited.

"In a corporate setting, we had data, training programs and other resources readily available. When I started in the club industry, I really had to be creative," Van Dyke said.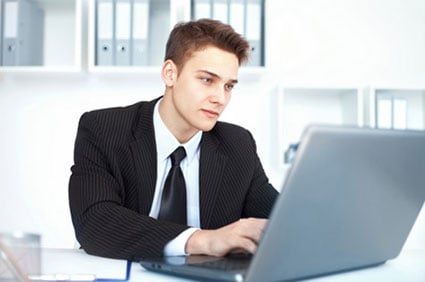 In 2010, Carmel subscribed to Club Benchmarking, which provided Van Dyke with the relevant industry-specific compensation and benefits data she needed. Fast forward five years and Van Dyke has positioned herself as a strategic partner to the leadership team.

"Ann makes us better at what we do," Schultz explained. "She has made me a better manager and made us a better employer by improving the way we recruit, train and retain employees. As a result of that work, we have a team of great leaders here at Carmel."

Schultz said the one of the most dramatic improvements has been the creation of an HR strategic plan, a project in which club industry benchmark data played an important role. "As an HR tool, the data made it possible for us to start answering some key question like what are optimal staffing levels for this club or where do we want our compensation to fall in the continuum of industry norms?"

For example, Schultz believes the level of compensation should reflect the club's high expectations for service performance and he uses industry benchmarks to monitor progress toward that goal. "Where we find ourselves at the median or below within a specific peer group, we are working to move toward a position that better reflects our standards and the value we place on our employees."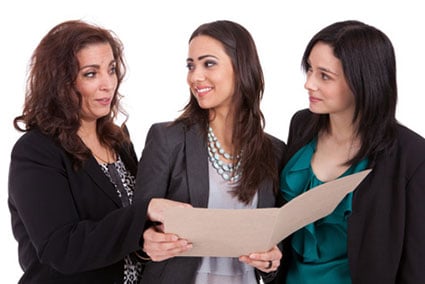 Across town at Charlotte Country Club, Human Resource Director Stacy Applegate came to the club industry two years ago. Like Van Dyke, Applegate spent more than a decade in a corporate environment. She was used to having access to compensation data and national surveys to help her understand the norms of her industry and was pleased to learn that similar resources existed in the club industry via Club Benchmarking and the CMAA Annual Surveys. "Having data is the only way to know whether you are leading or lagging the market. I want to be able to tell if we're achieving our recruiting goals or how our compensation packages compare to industry norms."

Van Dyke and Applegate are currently working together on an event both believe is a great addition to the tools available to their club HR peers—a Human Resource Symposium developed by Master Club Advisors (MCA) with data gathering and analysis provided by Club Benchmarking for the first time this year. The event will be held at Charlotte Country Club on July 30 through August 1.

Bill Schulz, senior partner and principal of MCA, said the idea for the Symposium actually came from a Director of Human Resources after she sat in on a MCA Managers session at her club and recognized the value that could come from exchanging information and ideas with her own industry peers.
"We held the first HR Symposium in 2008 and even then it was clear that the human resource function in clubs was evolving into a very important specialized position," Schulz explained. "We felt the time was right to develop a symposium for that group. The original vision was that it would develop into a great resource for club HR professionals and we believe it has. It's gratifying to see the Club HR Symposium participants develop into a network that continues to share information and ideas throughout the year."

For more information about the 2014 Symposium and HR data-gathering effort, visit www.clubbenchmarking.com/mca-hr