by Steve Mona
Over the course of my 39-year career in the golf industry, I've earned a reputation as a guy who likes to stay busy. At the end of 2018, when I stepped back from my role as CEO of the World Golf Foundation, I accepted a new position as Executive Director of We Are Golf and senior advisor to new WGF CEO Greg McLaughlin. This summer, I gained yet another opportunity to serve the industry I love when I joined the team at Club Benchmarking.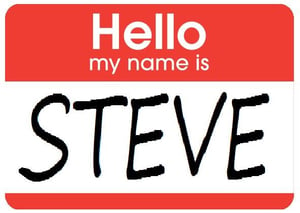 I'll be wearing two hats, as a member of the Club Benchmarking Board of Directors and as their newly minted Director of Governance & Leadership. Since the Club Benchmarking announcement came out, I have received a flood of calls and emails. There have been plenty of congratulations, and more than a few people expressed curiosity about what I had planned for this next chapter in my career. Could the serial CEO they knew really be a data geek in disguise? As it turns out, the answer is yes – I don't think I saw it coming myself, but it's a great fit and I couldn't be more excited about it.
The genesis for my involvement with Club Benchmarking was meeting Jim Butler at Florida Golf Day several years ago. Jim, who was General Manager of Grey Oaks Country Club in Naples at the time, represented the Florida Chapter of the Club Managers Association of America, and I was CEO of the World Golf Foundation, the group that led the organization and execution of Florida Golf Day. Jim and I worked together closely for several years on both Florida Golf Day and the establishment of the Florida Golf Alliance
Around that same time, I was introduced to Club Benchmarking Founder Ray Cronin at the National Golf Foundation's Golf Business Symposium in Chicago. Ray was rapidly expanding the impact of Club Benchmarking at that time and I was impressed with his grasp of the essence of what made private clubs successful. In January of this year I ran into Jim again at the PGA Merchandise Show in Orlando. He had transitioned to the CEO role at Club Benchmarking in late 2017 and as we discussed my own transition from the WGF, he wondered if I might have interest in potentially joining the Club Benchmarking team.
Months later, I met Ray and Jim for dinner at TPC Sawgrass in my hometown of Ponte Vedra Beach, FL. The conversation covered a range of issues, pertaining to the golf industry generally, and to governance challenges faced by volunteer leaders in a not-for-profit business specifically. That evening, a lightbulb went on for me. Joining Club Benchmarking would allow me to apply my years of studying governance and leadership in the nonprofit sector to the advancement of strategic governance in clubs through adoption of data-driven leadership. Over the course of the next few months, we read, studied and worked together to create a forward-looking plan for addressing and advancing the practice of governance in clubs.
One of my first assignments with Club Benchmarking was to author an article for the Fall 2019 issue of Club Business Magazine, a collaboration between Club Benchmarking and the National Club Association that carries the tagline "Insight for Strategic Club Governance." In that article, I outline a seven-step process of governance that will help private clubs create an optimum governance structure for the Board of Directors and chief staff executive. I will share each of the seven areas, along with practical examples of how they may be successfully implemented, in upcoming posts in this space.
I also will show how the most important issues facing the golf industry can be understood and applied for the benefit of private clubs, using data as the foundation for my conclusions. The work in which I have been deeply involved over the past decade in the area of diversity and inclusion will form the basis of much of my commentary. I look forward to taking this journey with others who are vested in the success of private clubs. Our need to connect with like-minded people has never been greater. Few institutions provide that opportunity better than private clubs.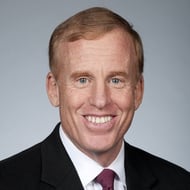 Steve Mona's career includes leadership roles with the Northern California Golf Association, United States Golf Association, Georgia State Golf Association, World Golf Foundation and Golf Course Superintendents Association of America. Both Golf Digest and Golf Inc. magazine have recognized him as one of the "Most Powerful People in Golf." A native of New York, Mona earned a bachelor's degree in journalism from San Jose State University (CA). Steve invites (and appreciates) all comments, even those that challenge or disagree with his thinking. He can be reached via email at smona@clubbenchmarking.com