Originally published in the Winter 2022 issue of National Club Association's Club Director magazine
If you are a leader of a top-tier private club (or a club that aspires to be top tier), you understand that relevance is not just a buzz word—it is the key to long-term success. In addition to relevance, the industry's healthiest clubs share a common characteristic that we call "big picture thinking." Their boards are far too busy planning for the future and executing on those plans to be distracted by operational issues. Their members recognize themselves as owners, and as such they willingly and continuously invest in the club's physical plant throughout their tenure as members.
That notion of willingness to invest is important. The financial reality of keeping your club relevant and competitive in a dynamic market is this: During the next decade, the club's members will likely need to invest a minimum of $10 million in modernization and transformative capital improvements. Here's why:
With depreciation running more than $1 million per year at many top-tier clubs, you'll likely need to invest $10 million over the course of the next decade just to prevent erosion of your capital base (i.e., deferred maintenance). Protecting and maintaining the club's physical assets is a primary responsibility of a club's volunteer board members.
It's a safe bet that your competition is actively working to up their game. Like you, they understand that breadth and quality of club amenities, services and facilities matter now more than ever. The longer you delay getting started, the further ahead other clubs will be.
Capital investment must be recognized as a continuous, never-ending process. In 10 years, the "new" clubhouse, pool, fitness center, spa or any aspirational project you are building right now will be showing its age.
Annual member attrition of 4–7% is normal, which means over the next decade you will need to replace more than 50% of your membership. Given that the average age of new members joining a club is 42 (approximately 60 in residential community clubs in retirement areas), the profiles of those new members will be very different than the profiles of those departing. Consumer tastes and interests are constantly evolving.
The Top-Tier Mindset
Among successful top-tier clubs, amenity trends include upscale spas, fitness centers and locker rooms, more child-friendly spaces, more options for casual dining and socialization, more racquet sport options, yoga and Pilates studios, golf training centers, outdoor lawn games and golf simulators set up for leagues and socialization (not just for training), and many other evolving innovative amenities.
To fund these improvements, top-tier clubs rely on members thinking and acting as owners and willingly contributing capital ideally through recurring capital dues to fund obligatory needs (repair and replacing what is owned) and initiation fees and the judicious use of debt to fund aspirational investments (evolutionary investments to remain relevant). Capital funding must be comprehensively, precisely planned, separately from operational funds. It requires consistent, long-term thinking and careful proactive planning. It's also critical to think in terms of funding a cohesive long-term plan versus a project-by-project approach. And remember that successful implementation of large-scale capital improvements will almost always increase operating costs. Long-term operating budgets must be planned separately and simultaneously.
The club's long-term strategic vision should be distinct and well-documented with an unwavering commitment to funding the vision. As new members join the board, a key piece of their orientation to club finance should be the understanding that funds for obligatory and aspirational capital investments or debt service will not and should not come from operating surpluses. Far too many clubs have seen long-term plans derailed by a failure to grasp that basic tenet of club finance.
Top tier clubs think big picture and long term. They keep their eyes on the horizon and think strategically about what it will take to make themselves the club of choice for the next generation of members.
To learn more about our approach to strategic governance and board orientation, contact the authors directly or visit us online at www.clubbenchmarking.com/board-services
About The Authors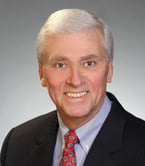 Dave Duval is a member of Charles River Country Club, The Quechee Club, Turtle Creek Club and Portmarnock Golf Club. He served on the board of Charles River Country Club for eight years, including six as Treasurer, before joining the board of The Quechee Club. He served on The Quechee Club board for four years including two as President & CEO. During the course of his club board experiences, Dave architected the long-term funding plans and finances for more than $20 million of capital improvements. He also oversaw multiple membership surveys and governance improvements while communicating frequently about board activities and membership satisfaction. Dave's professional experience includes public accounting, C-suite management and 20 years as a partner in venture capital partnerships. He is a CPA (retired) and holds a BS in Accounting from Bentley University and an MBA from Babson College. Dave has served on numerous corporate, association and charitable organization boards. Email: dduval@clubbenchmarking.com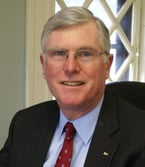 Joe Abely is a member of Brae Burn Country Club and The Wianno Club. During his twelve years of board service at Brae Burn he served as Treasurer for six years and President for three. He continues to chair the nominating committee there. Joe also architected the long-term funding plans and finances for more than $20 million of capital improvements during his tenure and prioritized membership satisfaction and communications. In addition to serving on many corporate and tax-exempt organization boards, Joe's career accomplishments include partnership in a Big 4 CPA firm, CFO/COO/CEO of a publicly traded company and serving as Executive Director of a large charitable organization. He is a graduate of Boston College and holds an MBA from The Wharton School of the University of Pennsylvania. Email: jabely@clubbenchmarking.com