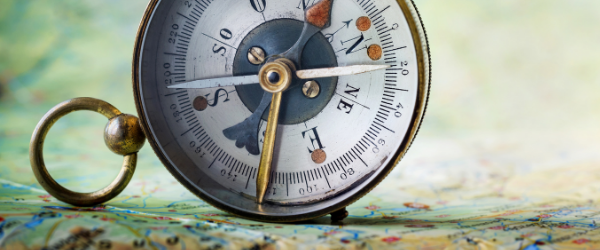 Private clubs operate in an industry that is highly fragmented and they are far more complex than revenues might suggest. Constitutions, bylaws and operating practices tend to be homegrown. Board member terms are relatively short by commercial standards. Members are simultaneously customers, friends and shareholders which creates expectations that are complicated to say the least. All of these factors make effective governance and planning challenging, but they also mean that effective governance is all the more critical to success.
In this environment, comprehensive Board orientations are essential. Savvy boards grasp their roles as stewards of institutions and focus on long-term strategy, funding and policy. The development and transfer of successful plans across multiple administrations requires all board members to have a common understanding of strategic goals, club finance and business model, legal responsibilities, industry best practices and the marketing environment in order to achieve desired results. When club boards do not get "everyone on the same page" and reinforce the board's true purpose, they tend to gravitate to inconsistent and tactical actions and risk falling prey to personal agendas. It's not surprising these undesirable actions are often associated with management turnover and internal strife.
Annual Club Board Orientations
Annual board orientations play a critical role in creating alignment while developing and maintaining a long-term view. It requires a significant effort to educate board members on the private club finance and business model, the common success factors of clubs, critical financial resource planning and the changing nature of clubs.
Industry data on simple concepts such as the importance of F&B subsidies, avoiding long amortization periods on debt and average annual attrition of 5-6% can be eye-opening for some board members. The latter should lead to the most strategic questions of all: Who will those new members be? What will attract them to our club in an evolving market? How do we provide a compelling experience for our existing members? Answer these questions in a financially sustainable way and you've got a baseline strategy. It's a lot harder than it sounds to develop and implement consistently unless strategic industry knowledge AND institutional knowledge are transferred and learning curves are compressed through effective annual board orientations.
To assist clubs in efficiently pursuing sustainable futures, we organize our board orientations around the following topics:
Purpose of the Board

Legal Responsibilities (and Exposures)

The Basics - Lessons Learned from Boards, Clients and Peers

Governance Survey & Board Evaluations

Best Practices and the Annual Agenda

Private Club Finance & Financial Planning

Roles & Responsibilities: Officers, Executive Committee, Committees & Management

Brainstorming
Does your annual agenda include a board orientation and governance review? To learn more about our approach and services, please visit us at: Club Benchmarking Board Services
About The Authors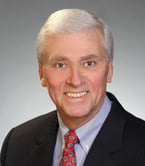 Dave Duval is a member of Charles River Country Club, The Quechee Club, Turtle Creek Club and Portmarnock Golf Club. He served on the board of Charles River Country Club for eight years, including six as Treasurer, before joining the board of The Quechee Club. He served on The Quechee Club board for four years including two as President & CEO. During the course of his club board experiences, Dave architected the long-term funding plans and finances for more than $20 million of capital improvements. He also oversaw multiple membership surveys and governance improvements while communicating frequently about board activities and membership satisfaction. Dave's professional experience includes public accounting, C-suite management and 20 years as a partner in venture capital partnerships. He is a CPA (retired) and holds a BS in Accounting from Bentley University and an MBA from Babson College. Dave has served on numerous corporate, association and charitable organization boards.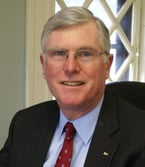 Joe Abely is a member of Brae Burn Country Club and The Wianno Club. During his twelve years of board service at Brae Burn he served as Treasurer for six years and President for three. He continues to chair the nominating committee there. Joe also architected the long-term funding plans and finances for more than $20 million of capital improvements during his tenure and prioritized membership satisfaction and communications. In addition to serving on many corporate and tax-exempt organization boards, Joe's career accomplishments include partnership in a Big 4 CPA firm, CFO/COO/CEO of a publicly traded company and serving as Executive Director of a large charitable organization. He is a graduate of Boston College and holds an MBA from The Wharton School of the University of Pennsylvania.