BOSTON, MA February 28, 2018
Club Benchmarking, the industry's leading provider of business intelligence and fact-based insight for clubs, will introduce the Capital Strategies Modeling Platform as the newest addition to a growing suite of Club Benchmarking Solutions in Booth 1539 at the CMAA Club Business Expo in San Francisco, CA, next week.
"We recognize that even clubs with a great capital reserve study in place often struggle to develop a viable funding strategy that will cover both asset replacements over time and future improvement projects," says Club Benchmarking CEO Jim Butler. "Our Capital Strategies Modeling Solution is a natural complement to the Capital Reserve Studies Solution and a logical next step in any club's long-term planning. Our proprietary process and platform are designed to help club leaders proactively plan for ongoing capital requirements and identify a strategy for achieving aspirational goals that ensure the club's robust financial health and vitality well into the future."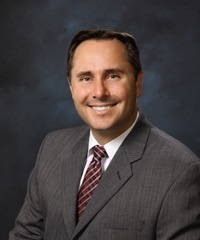 Eric Gregory, CCM, a recognized industry leader on the topic of long-range capital planning and strategies, has joined the Club Benchmarking team as Executive Director to introduce the Capital Strategies Modeling Solution. Additionally, Eric will work closely with clubs in CA, NV, OR, WA, AZ and HI to introduce and support the entire range of Club Benchmarking Solutions.
"The Capital Strategies Modeling (CSM) Platform augments the Capital Reserve Study Solution by providing a powerful visualization of gaps between capital needs and resources and allowing club leaders to analyze and select from various scenarios to close the gaps," says Gregory. "The CSM platform delivers actionable long-range financial plans so clubs can meet the future with confidence. It is a powerful tool that supports healthy long-term perspective on capital investment and helps club boards stay focused on that mission critical issue."
Contact Eric Gregory:
Eric Gregory, CCM
Executive Director – West Coast
Phone: 617-830-2570
Email: egregory@clubbenchmarking.com
Media Contact:
Teri Finan
Club Benchmarking
Director of Communications
tfinan@clubbenchmarking.com
636-692-5280