BOSTON, MA – May 23, 2018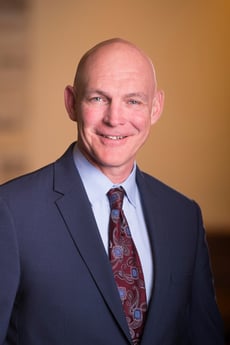 Club Benchmarking, the industry's leading provider of business intelligence and fact-based insight, is pleased to welcome Kevin Hood as Executive Director in the Mountain and Central region.

"Kevin is recognized in the industry as an accomplished leader and talented club manager and we are very fortunate to have him on our team," said Dr. Jim Butler, CEO of Club Benchmarking. "His focus will be on introduction and support of Club Benchmarking Solutions in the Mountain and Central region of the United States."

"Everyone who knows Kevin understands the passion, discipline and humility he possesses," said Club Benchmarking Founder Ray Cronin. "We are thrilled that he has decided to bring those talents to our team."

Actively engaged in both his personal and professional communities, Hood serves as a member of the executive committee of the Colorado Golf Hall of Fame, a commission member of the Urban Renewal Authority, a committee member of a metropolitan Economic Development Corporation, and he is a past President of the Mile-High Chapter of the Club Managers Association of America. He played football for the University of Colorado and professionally in the USFL. He holds a master's degree in Exercise Physiology from the University of Houston and multiple fitness certifications from a range of agencies including the American College of Sports Medicine and the American Red Cross.

Hood brings extensive background in management of private clubs to his new role. Most recently, he served for more than a decade as Chief Operating Officer at Cherry Hills Country Club in Denver, Colorado. During his tenure at Cherry Hills, the Club hosted the 2012 U.S. Amateur and the PGA's 2014 Tournament of the Year – the BMW Championship. Cherry Hills also achieved the highest F&B member satisfaction rating ever recorded by the McMahon Group under Hood's leadership.

Prior to Cherry Hills, Hood served as Operations Director at Boulder Country Club, Athletic Director at the nation's largest athletic club, the Multnomah Athletic Club in Portland Oregon, and as a General Manager on the start-up team for the Livingwell Health and Leisure luxury brand of Athletic Clubs in London, England. He also served as Exercise Therapy Manager at the prestigious Houstonian Club in Houston, TX and General Manager of the Colorado Athletic Club in Denver. Hood is a nationally recognized speaker on many topics including strategic planning, fitness programming and development, employee culture, and team work. In 2013, he was honored by the Metropolitan Golf Writers Association with the Mary Bea Porter Award for saving the life of a club member by providing CPR.

"I am thrilled to be part of the Club Benchmarking team," Hood said. "I have used Club Benchmarking tools and services throughout my career and I am excited to help other clubs by combining my experience with the many resources available from Club Benchmarking."

Hood will represent Club Benchmarking in North and South Dakota, Montana, Colorado, Texas, Wyoming, New Mexico, Nebraska, Oklahoma, Kansas, Missouri, Arkansas, and Louisiana.

CONTACT CLUB BENCHMARKING:

ABOUT CLUB BENCHMARKING:
Club Benchmarking holds the largest accessible knowledge-base in the club world, utilizing a centralized, confidential data-sharing platform to deliver strategic comparative analysis across the entire spectrum of a club's operation. The Club Benchmarking Key Performance Indicators have become indispensable decision support tools for club boards and management teams across the country. Club Benchmarking is the leader in balance sheet evaluations in addition to income statement solutions. Club Benchmarking Solutions include the Financial & Operational Benchmarking Platform, Capital Reserve Studies, Capital Strategies Modeling, Employee Engagement Surveys, Workforce Analysis & Compensation Benchmarking, Member Loyalty Surveys and Board Advisory Services.