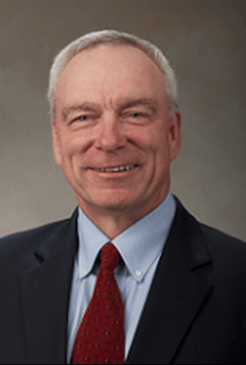 "Curiosity" is defined by Oxford as "a strong desire to
know or to learn something." Professor Albert Einstein claimed the characteristic as a key to his success, saying:
"I have no special talents. I am only passionately curious."
And that in a nutshell describes BoardRoom Magazine's 2018 Gary Player Educator of the Year, Ray Cronin, best known for three defining characteristics; passion, curiosity and a relentless drive to help clubs succeed.
With a BS in Electrical Engineering from Worcester Polytechnic Institute and an MBA from Harvard Business School, Cronin was nearly three decades into a successful career in the high-tech world when his curiosity took him down an unexpected path. Nearly 10 years later, his trademark passion and intense drive continue to fuel a journey that has transformed the club industry.
"As member of a club near my home in Massachusetts, I eventually joined the board of directors," Cronin recalls. "Watching important decisions being made in the boardroom with no analysis or supporting data was eye opening, and at that point a lightbulb went on."
He started investigating and came to the realization that clubs all over the country were in the same position; making decisions in a vacuum because accurate, reliable data was simply not available. "I was determined to bring facts and data to the table and to find a way to make such information available to all clubs."
Cronin contacted a former colleague, Russ Conde and together they set out to develop a solution. The pair launched Club Benchmarking in early 2009.
"Club Benchmarking was founded on the belief that when club leaders elevate fact over opinion, the result is healthier clubs, more empowered general managers and boards that are properly equipped to focus on strategic issues," Cronin explained. "The concept was literally born in the boardroom of a private club, in response to a clear and urgent need for facts to guide the decision-making process."
When Cronin and Conde started Club Benchmarking, use of business intelligence and benchmarking were common practice in other industries, but the concepts were foreign to the fragmented, cottage industry of member-owned private clubs. From the beginning, the pair knew a strong commitment to education would be the key to industry adoption of a data-driven leadership model and to achieving their goal of shifting dialogue in club boardrooms from tactical to strategic and opinion to fact.
Over the last decade, Ray Cronin has become a recognized subject matter expert and trusted advisor to clubs across the country. He travels thousands of miles every month to provide education for national industry associations and their local chapters, and to serve as a champion for the managers and boards of individual clubs.
Since the company's founding, he has personally provided onsite advisory services to more than 350 clubs. A dedicated advocate for responsible club governance and strategic, data-driven club leadership, Cronin's intense travel schedule reflects his deep commitment to educating the industry and helping clubs succeed.
Mark Bado, general manager of Myers Park Country Club in Charlotte, NC and 2018 CMAA National Secretary Treasurer, has been a champion of excellence in club industry education throughout his career. Bado holds the CCE and MCM certifications and has served on CMAA education committees at both chapter and national levels.
He offers this summary of Cronin's role in the industry and his reputation as an educator: "Ray's personal experience as a board and committee member and president at his own club, and his years of in-depth study into best practices of club finances and governance, have made him the go-to source for best financial practices and benchmarking information in the private club industry."
Reflecting on the honor of being recognized with the BoardRoom award, Cronin is simply grateful: "I am driven by curiosity and passion, and motivated to learn as much as possible about what drives success in the club industry. I thank God for the opportunity to continue to learn and to share what I've learned in a way that makes a difference for the industry and the people who serve in it." BR
Originally published in BoardRoom Magazine - September/October 2018